Assembled HD Tandem with Sprinkle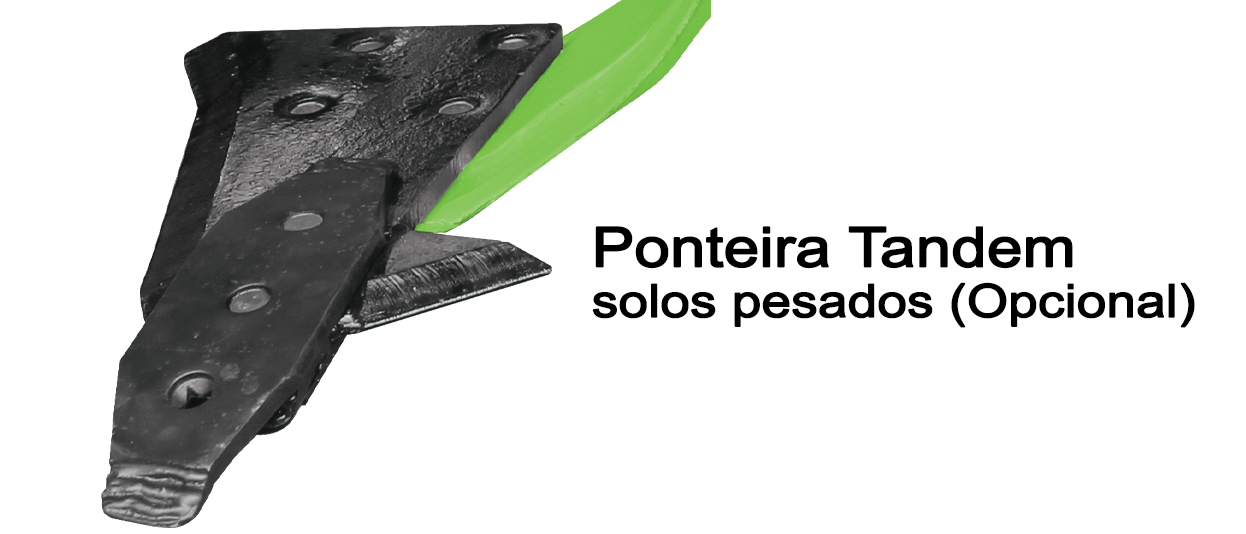 Assembled HD Tandem with Sprinkle
The IKEDA decompression, equipped with sprinkle nozzle distributes under the soil surface, blade depth, a continuous and homogeneous
layer of fertilizer that allow the effective control of Migdolus. Its special rods decompress the soil continuously and homogeneously with minimum
soil revolving in its surface, preparing it for sugarcane crop.
Applications

• Replace the conventional soil sub preparers with advantages for the better efficiency and lower traction effort.
• Soil Periodic Decompression of "Direct Crop".
• Protection of level curve, creating a zone of high water infiltration.
• Pulverization against Migdolus.
Soil benefits

• Recover the soil natural conditions: aeration and original density preserving its microstructure.
• Increase the capacity of water infiltration and nutrient retention.
• Do not cause combination between the soil layers.
• Create a chemical barrier in the blade depth and throughout the work width that controls Migdolus.
Models
Model
Type
Blades
Working Width
Chassis Height
Weight
Tank
Power Min.
DPT 220 M (P-MH ou P-TDF)
Assembled
4
220 cm
85 cm
890 kg
900 Lts
160 to 190 hp
DPT 270 M (P-MH ou P-TDF)
Assembled
4
270 cm
85 cm
952kg
900 Lts
200 to 230 hp
DPT 330 M (P-MH ou P-TDF)
Assembled
6
330 cm
85 cm
1299 kg
1200 Lts
240 to 270 hp
DPT 405 M (P-MH ou P-TDF)
Assembled
6
405 cm
85 cm
1369 kg
900 + 900 Lts
280 to 310 hp