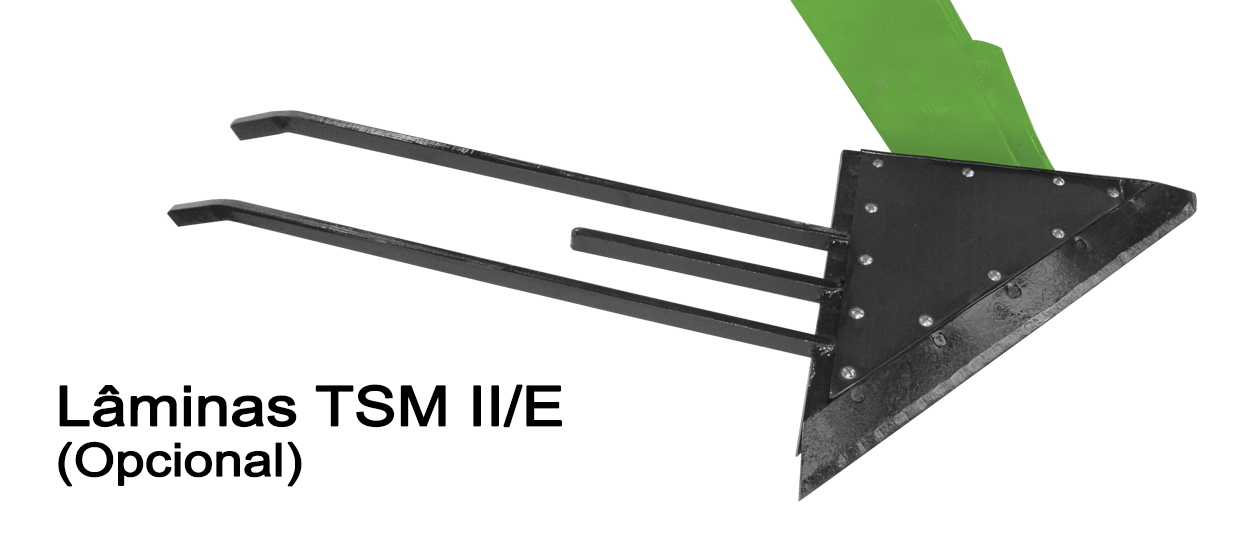 Tandem TSM - Cassava Up-rooter
The Tandem TSM cuts the soil under the cassavas horizontally, loosening the soil completely and homogeneously. This loosening allows easy lifting of the root bunches (regarless of the soil condition),
drastically reducing losses and guaranteeing supply to industries, even during the dry season.
The exclusive rods in tandem provide a perfect finish of the soil, leaving ready for replanting.
The TSM is indicated for cassava harvesting in plantations with spacing of up to 90 cm between the lines.
It comes equipped (optional) with the ecxlusive polythylene laminated TSM II/E Blades to allow better soil drainage, with rear rods which lift the
roots to the surface and individual knives which allow smaller replacement cost, released as a new option for those seeking better cost-benefit relationship.
Models
Model
Number of Lines
Rods
Weight
Power Min.
TSM 2F
2
Double rods with Fuse-screw
330 kg
80 hp
TSM 2F II
2
Double rods with Fuse-screw
398 kg
80 hp
TSM 2F II/E
2
Double rods with Fuse-screw
438 kg
80 hp
TSM 2M
2
Double rods with Shock Control
382 kg
80 hp
TSM 2M II
2
Double rods with Shock Control
450 kg
80 hp
TSM 2M II/E
2
Double rods with Shock Control
490 kg
80 hp