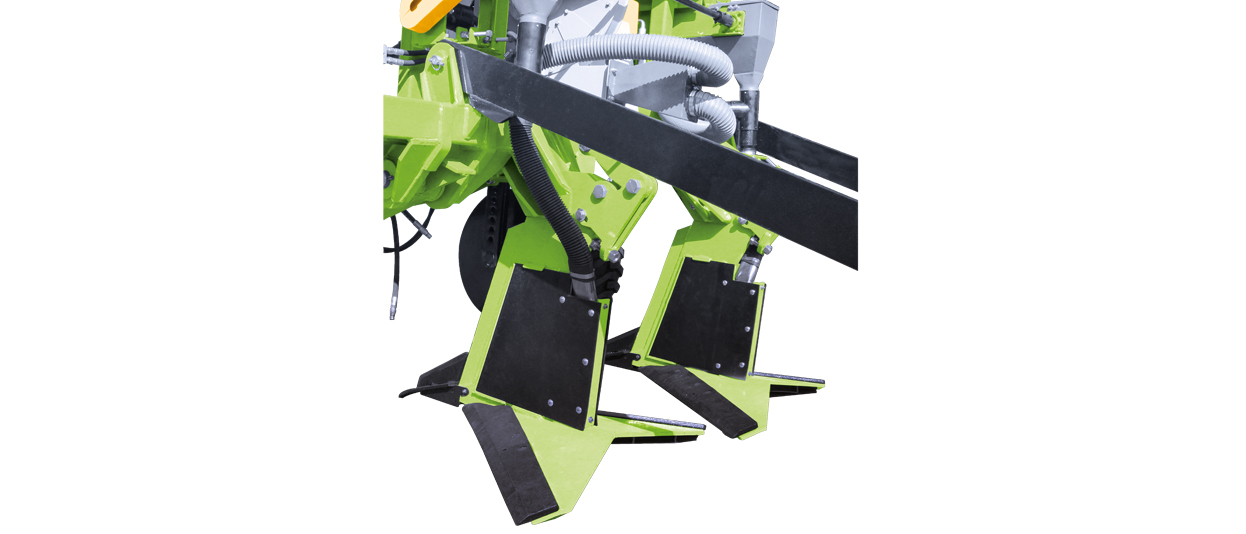 Limestone Injector
- Complete and homogeneous substrate in all worked profile, with minimum surface stirring and no layer mixing.
- Injection of limestone powder, in depth (30 to 50 cm), in the chamber formed by the blades of the rods, under fan pressure, over the entire working width, flowing through the whole profile of the soil.
- Preserves ground cover.
- The obtained macro-porosity favors the penetration of water, correctives and nutrients.
- Impact-protected rods, by Shock-Control.
Models
Model
Type
Blades
Working Width
Security
Weight
Power Min.
ITJ 220 MA
Drag
4
220 cm
Shock Control
1610 kg
210 to 220 hp
ITJ 330 MA
Drag
6
330 cm
Shock Control
2185 kg
240 to 250 hp
ITJ 440 MA
Drag
8
440 cm
Shock Control
2630 kg
300 to 340 hp